From findability over content inventory and audit to taxonomy or scorecards: in "The Language of Content Strategy" these and many more terms are defined. Published in 2014 both as a website and a book by Rahel Anne Bailie and Scott Abel, who are known for their expertise in the field of content strategy, this is the first and still only lexicon of content strategy terminology. It provides an overview for beginners, professionals and everyone who is interested in this topic. According to the authors, content strategists experience challenges over time – especially concerning the definition of their field. Therefore, having a common vocabulary and an accepted lexicon are essential aspects of a mature discipline.
However, this book also serves practical purposes. For example, by helping an organization to understand why and where content strategists are needed, or it can be read as an introduction to content strategy. For that, over 52 industry terms are introduced and explained in only two pages long articles by experts in the specific fields.
Conceived as a dynamic work in progress the two editors hoped that the lexicon would grow and evolve as the discipline matured. Until now, this hope has not been fulfilled. But most of the information is still up to date – and the need for a common base of content strategy terms is today maybe even more important than in 2014.
In total, 52 authors contributed their knowledge to the "Language of Content Strategy" making this book an extraordinary compendium. In the following paragraphs the two experts who made the publishing of this book possible – Rahel Anne Bailie and Scott Abel – will be introduced before we dive more deeply into the content of the book.
About Rahel Anne Bailie and Scott Abel
Together with 50 other authors, Rahel Anne Bailie and Scott Abel fuse their knowledge and expertise of content strategy and share the result in the book "The Language of Content Strategy". Both are experts in the field of content strategy as the following introduction underlines.
Rahel Anne Bailie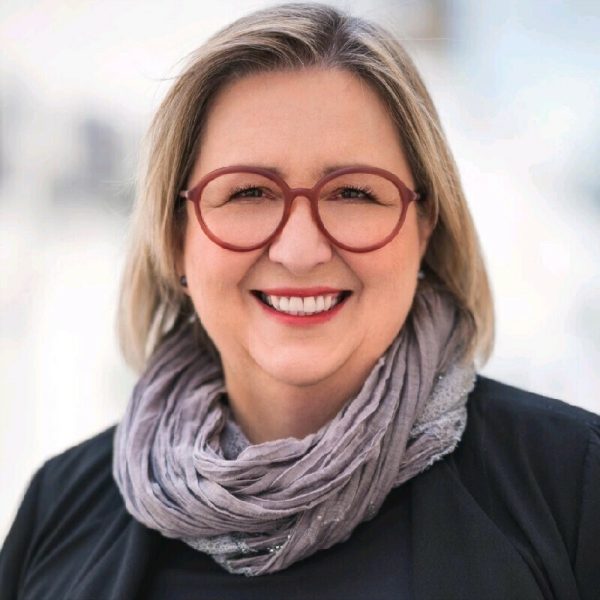 Source: Rahel Anne Bailie
Rahel Anne Bailie is a leading expert in the field of content strategy and combines her understanding of the editorial and technical side of content to create the most efficient solutions. She is a founder, consultant, awardee, author, co-author, speaker, lecturer, and much more. Considered in detail, Bailie is the founder and owner of a London-based content strategy and content operations consultancy named "Content, Seriously". With her passion for content, she not only tries to support her clients in the best possible way but also to inspire other people as a speaker with her presentations and talks at content strategy or technical communication conferences or with her students, whom she teaches as a lecturer at the FH JOANNEUM in Graz in the master's degree program "Content Strategy". With publications as an author or co-author, she has also contributed to capturing content strategy in the format of (e-)books since 2012. Rahel Bailie says about her and Scott Abel's book:
"The book was written in response to practitioners and stakeholders (such as employers, and clients) using terminology in very different ways. We chose 52 terms that we felt covered the basics and asked experts in the field to each define what they were known for. We felt that the industry deserved to have a concrete, agreed-upon set of terminology that would make it easier for practitioners to discuss topics amongst themselves and with their stakeholders". 
– Rahel Anne Bailie, 2022
Scott Abel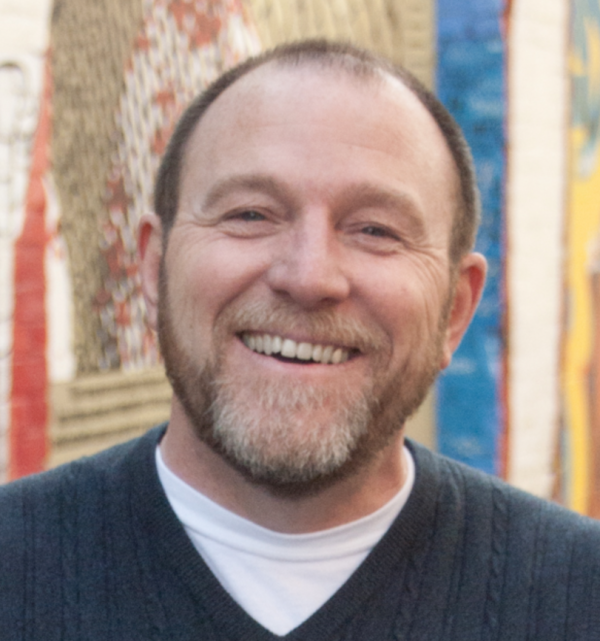 Source: Scott Abel
Scott Abel is considered a significant, influential voice in content strategy and wants to create a comprehension of the importance of operationalizing content. This is exactly the task he fulfills with his founded content strategy consultancy "The Content Wrangler", where he puts the emphasis on content-heavy organizations to adopt tools, technologies, and techniques they need in order to find the right connection between content and customers. With previous education and work in journalism as well as technical writing, Abel brings the understanding of companies that they need for a successful content strategy. Besides that, he is a convincing presenter at content industry conferences, a publisher, (co-)writer for books, articles, and keynotes, and an organizer of content events.
Content strategy from A to Z
The book is divided into five sections with each section covering a specific set of terms from the field of content strategy.
Within the different sections, each term is first introduced with a short definition from an expert in this specific field of work where this term is relevant. Once the term is defined, an explanation of the term's importance follows. These descriptions often also introduce other terms defined in other parts of the book. By using this method, the reader can understand how some concepts behind the terms are connected to each other. The authors, as well as their contact information, are introduced on the last page of each term.
All term entries in the book follow the same structure, which guarantees optimal learning and a convenient user experience – especially for beginners in the field of content strategy. The structure of the term entries is held short, but long enough to provide essential information to build a basic understanding and not just exhaust the reader with definitions.
The following table will provide an overview of the sections and the topics they cover:
Book Section
Covered concepts
Summary
The concepts are useful for
I. Core Concepts

Content Quality Assurance

Search Engine Optimization

The terms defined in the core concepts are the foundation of the discipline of content strategy. Understanding them and their relevance guarantees an adequate comprehension of the entire lexicon.
Getting started with any content-related project where the project team has the intention to work on content strategically e. g. creating a blog from scratch and maintaining it efficiently and effectively. The terms in this chapter introduce the reader to the phases of the content lifecycle, to ways one can standardize content and tailor it to the needs of machines and people
II. Core Deliverables

Content Brief
Requirements Matrix
Content Inventory
Content Audit
Content Analysis
Content Matrix
Content Type
Content Flow
Content Model
Content Scorecard
Taxonomy

This section includes the most common project deliverables when solving a business problem with content. The goal of these deliverables is to understand the current state, the desired outcomes, and the analysis in order to identify gaps.
Getting an overview of the tools a content strategist can use to visualize different outputs. For example, to make visible what content there is on a website a content inventory can be created. Or to make visible how content types will be structured in the future a content model can be created. Deliverables help in different phases of a content strategy project.
III. Technical Concepts

Single Sourcing
Structured Content
XML Content
Reuse Modular
Content Transclusion
Content Engineering
Document Engineering
Content Management System
Adaptive Content
Content Migration
Intelligent Content
Augmented Reality

As the name suggests, the technical concepts explain the technical side of content strategy and the technical aspects that should be included when creating a strategy. The goal for companies is to be able to communicate more effectively.
Getting to know technical aspects of content that are often connected to working with content-related tools. For example, if a company wants to optimize its content storage and reuse then Single Source plays a role, as well as Structured Content, XML Content, etc.
IV. Extended Deliverables

Message Architecture
Information Visualization
Editorial Calendar
Transactional Content Map
Information Architecture
Wireframe
Style Guide
Governance Model
Folksonomy

Extended deliverables are an extension of section II and offer a broader list of deliverables to include when using content to solve business problems.
Getting an extended overview of more tools that help visualize additional content-related outputs from different phases of content strategy projects. This chapter is an extension of section II. For example, a company analyzed the message they want to deliver with its brand. In that case, a message architecture helps to visualize the communication strategy.
V. Global Content

Translation
Localization
Globalization
Internationalization
Machine Translation
Translation Memory
Terminology Management
Multilingual Search Engine Optimization

Last but not least: Global content explores the concepts to be taken into consideration when opting for globalization or new markets and how the content should be handled in such situations.
Widen one's horizon to content that targets audiences of different nations and languages. Whoever thinks about introducing content for example to a website that should be available in different countries and different languages can learn from this chapter since it introduces not only the theoretical but also the practical and tool-related concepts for global content.
Conclusion: 52 definitions in one book 
This review provides an initial overview of the book's outline, and contents as well as authors and briefly explains it. To make the content from the book even more practical, the article gives self-selected examples to show where the definitions could be applied.

The book's organization into five chapters and clear, recurring structures in the definitions make it easy for readers to follow the content, see connections, and quickly find explanations of terms for their needs. The explanations are appealing and helpful for different target groups around content and provide a basic vocabulary of content strategy so that everyone speaks the same "language". In addition to the two main authors, the authors of the individual definitions are also given sufficient space in the book to contribute their expertise.

We believe that "The Language of Content Strategy" is very valuable as it creates, presents, and defines a solid, written-down foundation of terms on which the industry can further build its definitions and understanding.
Reception
"The Language of Content Strategy" is among the most cited works in the discipline of content strategy. It has been reviewed by scholars like Isabelle Sperano (2014). Praise by important voices of the industry is quoted on the website (Reviews).
The work is a foundation for many texts that present content strategy for practitioners. However, it has also been received and repeatedly cited as an important source in the academic literature on content strategy (Semantic Scholar).
It has a special place because it bridges the content strategy community within technical communication and the tradition of content strategy within the web and online marketing field.
References
Abel, S., & Bailie, R. A. (2014). The Language of Content Strategy. XML Press.
The Language of Content Strategy. (n.d.). Retrieved 30 June 2021, from http://www.thelanguageofcontentstrategy.com/
Reviews. (n.d.). The Language of Content Strategy. Retrieved 30 June 2021, from http://www.thelanguageofcontentstrategy.com/content/reviews.html
Sperano, I. (2014). Review of The language of content strategy (French). Interfaces numériques, 3(2), 341–343.
The Language of Content Strategy | Semantic Scholar. (n.d.). Semantic Scholar. Retrieved 30 June 2021, from https://www.semanticscholar.org/paper/The-Language-of-Content-Strategy-Abel-Bailie/1784c958c4e01d086159668c7500ffd2a7274902#citing-papers